Every day, we receive calls from parents who want to schedule Surrey driving lessons for their children. Most of the time, the teens have been driving with their parents for a year and are about to take their Class 7 road test. While practicing with your teen is beneficial and highly recommended, our Surrey driving school frequently observes parents passing on their bad habits to their teens while teaching.
What are some bad habits we see?
Checks on the shoulders: Many drivers do not shoulder check, and unfortunately, this bad habit is passed down to teen drivers by their parents.
Failure to stop when turning right on a red light: Many of our students are unaware that this is equivalent to running a red light. We always remind our students to come to a complete stop behind the stop line before turning right on a red light.
Driving too fast: The speed limit on city streets is usually 50 km/hr. Because so many drivers speed, this bad habit is frequently passed down to new drivers.
What we recommend for Driving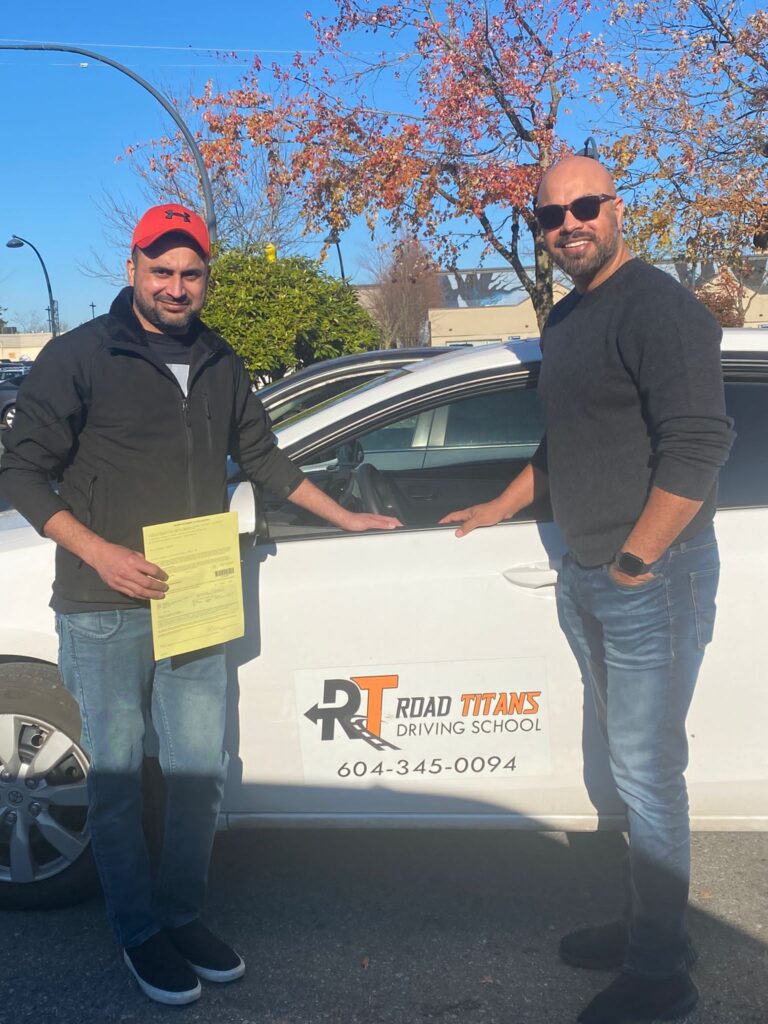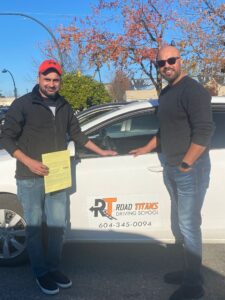 Invest in driving lessons for your teen before allowing them to drive with you. Our Surrey driving school instructors will teach your teen how to drive safely while also ensuring that they do not develop any bad habits. Your teen should be able to operate and drive safely in traffic after a few hours with a Surrey driving instructor. Following that, we recommend a minimum of 15-20 minutes of daily driving practice with a parent. It is easier to teach teens to develop these good habits than to break bad habits they have already formed.
Choose A Driving School That Encourages Parental Involvement
Parental involvement is critical in teaching our students to drive. Our Surrey class 5 driving school is always in contact with parents of teens learning to drive. Following each lesson, we inform parents of what the student does well and what needs improvement. We also encourage parents to drive with their teenagers as much as possible in order for them to get extra practice before their road test.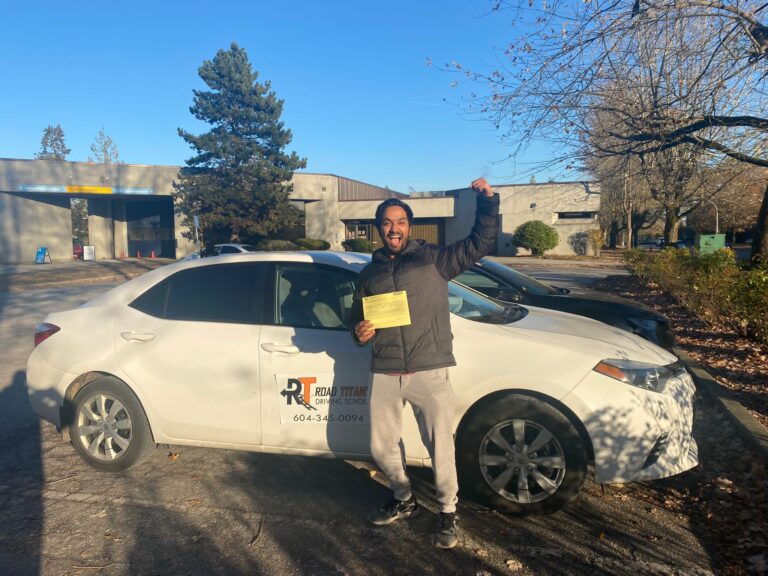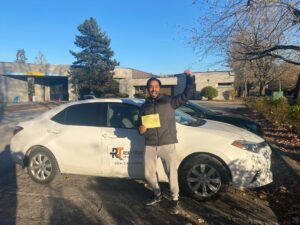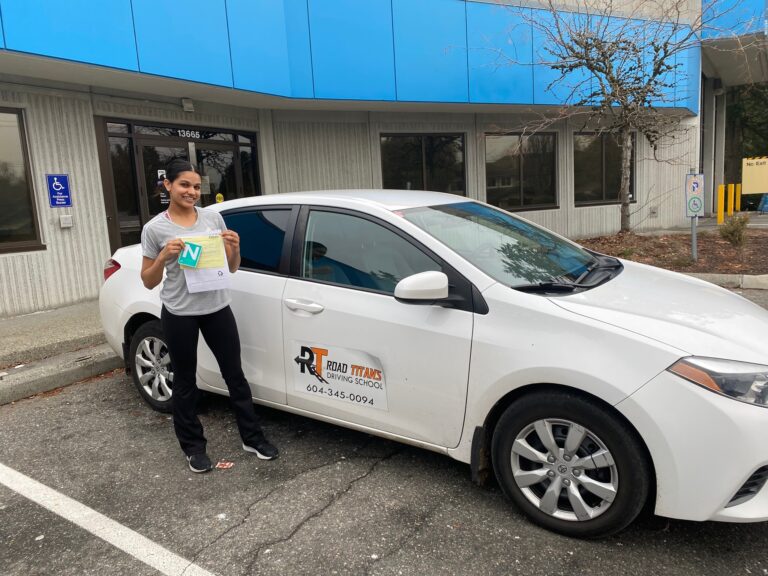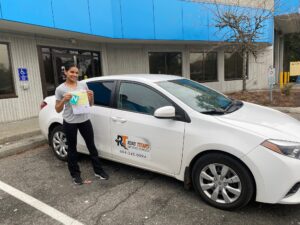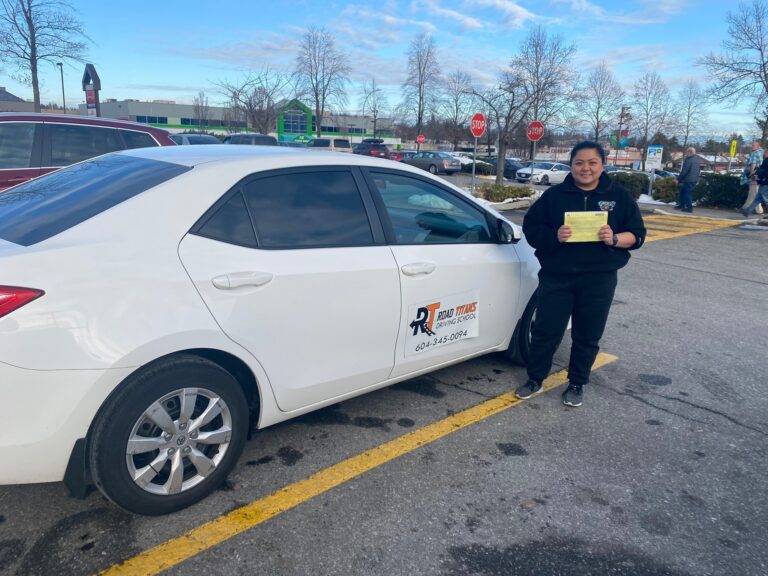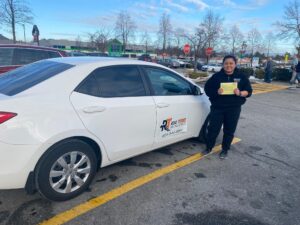 Contact Us Today
You can be confident that you will be in good hands because all of the professional driving instructors are ICBC-licensed. We only hire instructors with extensive driving instruction experience, and we use the most up-to-date driver education materials created by Road Titans Driving School specialists. Please do not hesitate to contact us HERE!
Our vehicles are held to the highest safety, comfort, cleanliness, and dependability standards for each and every driver. Their compact and sturdy design enables easy mobility while learning to drive. You will travel in a comfortable, air-conditioned vehicle that is as safe as possible.
Every student at the Road Titans Driving School will receive one-on-one instruction from one of our professionally trained driving instructors. In a loving and supportive environment, you can expect immediate results. Call us at 604-345-0094 to schedule a class 5 driving lesson in Surrey. We also teach driving in Surrey, Delta, and Langley.