Get Your Class 7 Learner's Lessons Today!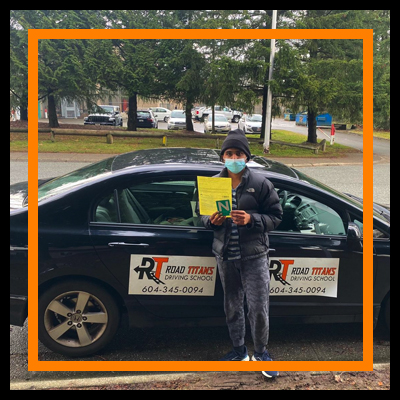 Are you thinking of simply learning how to drive, then you may want to begin with a Class 7 license. The test is included 25 questions designed to test your knowledge of street rules, traffic signs, and safe driving. In the event that you effectively finish your knowledge assessment, you'll get your Class 7 license.
A Class 7 License holder can drive an off-highway vehicle, any vehicle described in Class 5 as a student, a bike as a learner if the individual is 16 years old. The learner needs to be accompanied in the vehicle by a person who is at least 18 years old, holds a non-GDL operator's license classified for the operation of the motor vehicle driven and who is compulsorily seated next to the learner and teaching the learner to operate the vehicle. The supervisor of the individual, who is learning to drive a bike needs to be 18 years old, be the holder of a non-GDL Class 6 permit, and may manage that individual while the instructor can be seated on the learning rider's bike.
Road Titans Driving School helps new drivers in maximizing their time. Our courteous driving instructors will take you to a simulated road test location similar to the road test in our designated site, which will be somewhat identical to ICBC's road test setup. Here you will practice all essential rules of the road, defensive skills, and all driving maneuvers, helping you become a safe driver and acquire your driver's license.
Learn Safe Driving Methods With Our Class 7 Driving Lessons!
Our highly experienced team has some of the most qualified and advanced Driving Instructors in the Surrey and Greater Vancouver Area, who will always ensure that every student receives the highest level of training in order to become a better and defensive driver. Our training methods and other relevant content are research-based and developed by our team.
Our founders have always focused on producing safe drivers to make roads a safer place. Our team helps students to learn to be aware, independent, and pro-active. Coaching is our way to help students develop these skills. We ask our students not to rely on constant instructions, urge students to learn and set their own goals, evaluate their driving skills, and take responsibility for their actions. This process helps our students who are better prepared – able to make good decisions and take responsibility when they begin solo driving.
Our driving coaches even maintain constant contact with parents throughout the program to provide relevant details about student's progress. It is quite important that parents should be aware of any issues and have knowledge about their child's progress. Parents are even welcome to ride along during in-car lessons at any time, once COVID restrictions end.
Class 7 N license
With over 20 years of experience servicing Surrey and the surrounding areas, Road Titans Driving School is a well-known Class 7 Learners license driving school in Surrey, Delta, New Westminster, and Guildford. We are the most popular option among high school pupils. We provide flexible, inexpensive, Ministry-approved driver training as well as the highest pass rate on the road test. We teach defensive driving because it is our duty to offer individuals with the greatest quality Class 7 driver education in order to ensure the safety of all users on our roads and highways. The ICBC has qualified our staff of expert driving instructors, and they are committed to road safety. Take one of our ICBC-approved Class 7 Learners' License classes to become a safer, more confident and collision-free driver!
Thousands of beginners have gone through our Surrey Class 7 Learners' license program and graduated successfully. Our entire Class 7 beginner driving program includes the essential practical in-car training. You can use our Class 7 Surrey driving instructor's car for your road assessment and extra practice sessions as needed, in addition to the criteria for certification. Year-round courses are available, with weekend sessions in the fall and winter.  Our classes are available in person for your convenience, with additional precautions in place to keep you safe during the coronavirus epidemic.
Start Your Class 7 Driver Licensing Training With Us Today!
You can place your trust in us and our instructors to take complete care of your child while delivering driving lessons. Your child will be safe and secure with our instructors. All our instructors undergo background checks and have a clean driving record. All our instructors undergo rigorous initial training and update their existing knowledge with an ongoing development system. Our teaching standards and work ethics are the highest in the industry as we know how important the safety of your child is to you. All our driving lessons are performed in our vehicles, which are one of the safest and most advanced vehicles on the road today.
Students have always liked our affordable and flexible driving lesson packages. Our lesson content is tailored to match students' experience levels so we can closely address and adhere to every student's needs. If you're preparing for an upcoming road test, evaluating your individual progress, we have a lesson package that's right for you.
Related Training and Lessons: