We're a Certified Class 5 Driving School in Surrey
We're a Certified Class 5 Driving School in Surrey
Our Class 5 driver training program centers around the skills and safety training you need to be protected and confident about while driving. something other than what's needed to clear your Road Test. Regardless of whether you are working towards obtaining your Class 5 or starting with your Class 7 Learners License our highly trained and experienced Driving Instructors work to create and maintain defensive driving habits to help students drive in a safer and more controlled manner.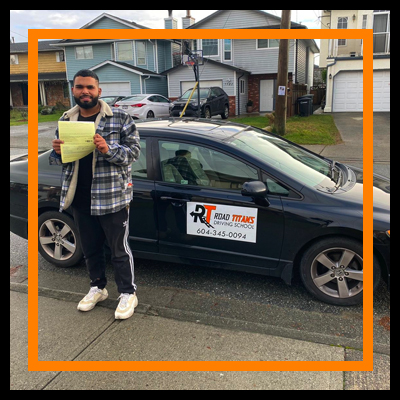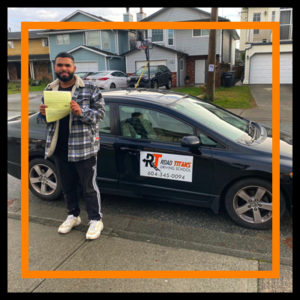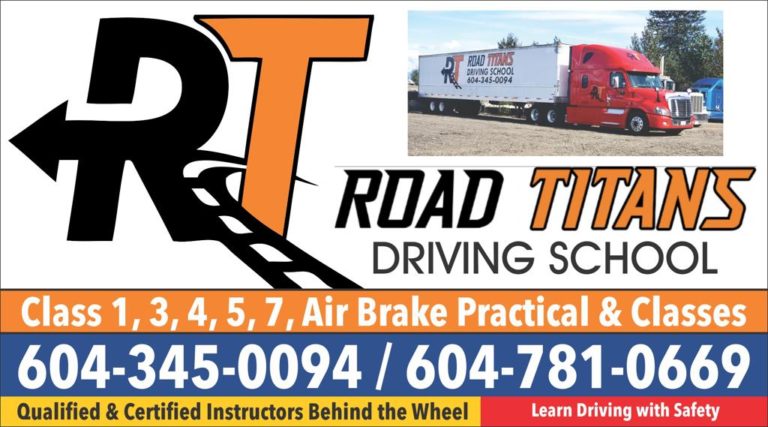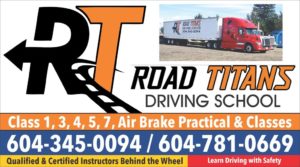 Class 5 License holders can drive a two axle single engine vehicle (not including motorbike). For learning, all engine vehicles included under Classes 1, 2, 3 and 4, the student needs to be 18 years old. For learning on a bike, the supervisor must hold a Class 6 non-GDL permit. CLASS 5 License Permits the holder to drive the vehicles recorded in the Class 5 vehicle areas excluding a bike (except if for learning), an engine vehicle with a seating capacity limit of 15 when the vehicle is transporting people and a motor vehicle transporting travelers for hire.
Top-Quality Class 5 Car Driving Lessons
To get a Class 5 Driving license, you must pass a road test where your basic driving skills will be assessed. During your road test, you must demonstrate high levels of driving skills and knowledge, where you need to show that you can drive on freeways or high-speed highways without any difficulty. You will need to perform certain driving tasks such as starting, stopping, turning, and parallel parking. The ICBC Examiner even assesses your observation skills on the road and how you manage the space around your vehicle. Your ability to make safer lane changes and how you communicate with other drivers matters as well. 
With a Class 5 driver's license, you'll have the freedom to go on a road trip any time you want to. That's the main reason why we ensure that our driving lessons in Surrey and Greater Vancouver are run smoothly with discipline and proper structure to provide you with defensive driving skills that will help you to drive on road safely. With our instructors having more than 20 years of driving experience, you can always trust us to get you and feeling confident while driving on road. 
Learn to Drive With Confidence!
Our job does not end at training you on how to drive on road just providing you with driving lessons. We'll always ensure that you adhere to every safety measure, road signs and help you master them. Drivers on the road are of various types and you cannot expect smooth situations while you're on road. With our specialized training methods, you'll be always provided with the proper knowledge and defensive driving skills to drive confidently and safely on the road.
At Road Titans Driving School, our main aim is to develop confident drivers who can drive safely while obeying the rules and regulations of British Columbia. We have dealt with many new drivers who have never driven a car before in their life. We know exactly how to teach these new drivers to drive safely on roads and get accustomed with driving laws and other regulations. All our instructors know very well that driving on the road for the first time can be quite tough, they know how to teach you in a unique way to help you learn all important concepts and skills of driving.
Class 5 Car Driving Lessons – Car Driver Training Courses
At Road Titans Driving School Surrey, we believe that everyone should learn to drive safely. We are your local driving instructors in Surrey, Delta, Langley, Guildford, and New Westminster. Our goal is to help you become a safe and responsible Class 5 driver. We ensure that you can drive safely, confidently, and enjoyably with our customized driving program aimed at helping you clear your Class 5 car driving test.
We use the best practices and on-road techniques to teach you the fundamentals and advanced skills of the car driving in Surrey, as we have over 25 years of expertise in the commercial vehicle driving field. Whether you're a new driver or a teenager, our courses will help you fine-tune your skills so that you can drive like an expert. We are the first choice for new drivers because of our unique teaching approach and cheap programs.
Check Out Our Other License Courses Here: