Ready to Sign Up for Best Class 4 Driving Lessons in Surrey?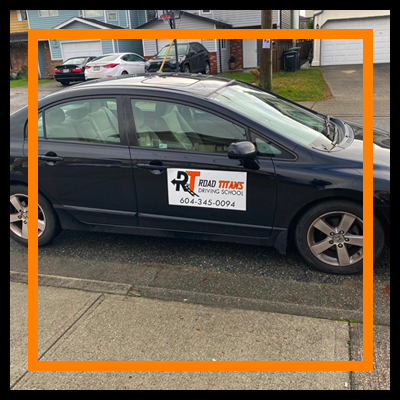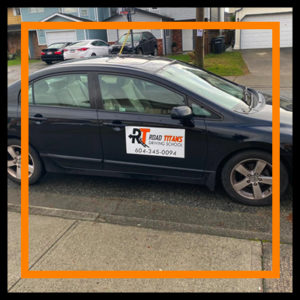 CLASS 4 License holders are eligible to drive Taxis, ambulance, or a bus with a seating limit of not more than 24, not including the administrator. CLASS 4 License Permits the holder to work any engine vehicle or mix of engine vehicles that a Class 5 license holder can drive. All engine vehicles which come under license Classes 1, 3 and 6 can be driven for learning purposes only. People who upgrade to a Class 4 license may be already employed with a company, volunteer organization that needs someone who can drive a small bus or special vehicle. In upgrading to a Class 4 license, these employees and volunteers increase their contribution to the organization for which they work. Other reasons when one may seek a Class 4 license could be to get employment as a taxi or limousine driver.
Build Your Confidence with our Class 4 taxi Training Courses
Driving in Surrey can be often confusing and stressful. One of the largest cities in British Columbia also has the largest variety of driving styles. At Road Titans Driving School, we make sure our surrey driving lessons always enhance your driving experience. Road Titans Driving School in Surrey has always provided all our students with only the industry best driving techniques and instructions to become safe and law abiding drivers. We're ICBC licensed driving instructors and have driving experience with over 20 years of driving experience. Students graduating from our school will make Surrey a better and a safer place for driving.
If transporting people in a vehicle as part of your profession will mean improving your driving habits and skills to ensure passenger safety. Transporting others requires dedication and a high level of responsibility, commitment, and safety. ICBC even has some licensing requirements for drivers looking to get a Class 4 License. Road Titans Driving School can help to prepare drivers for meeting certain standards and expectations, with our class 4 training program.
Licensing and Taxi Driving Lessons in Surrey.
Our driving instructors are always calm and their courteous nature makes them one of the best among others in driving school business. Our driving lessons have all components you will utilize at driving test time and also on a daily basis. We want to instill the importance of safe and defensive driving among our students. Students who have graduated from Road Titans Driving School come out as great defensive and confident drivers. Our specialized driving lessons will help you throughout your driving career and make you one of the best in driving school business. All our student drivers are provided with expert supervision and guidance from our driving instructors and are able to apply them with ease and confidence.
Class 4 Taxi Driver Lessons in Surrey, BC
For those looking to enhance their driving license in Surrey, a Class 4 license from a taxi driving school Surrey opens them a world of possibilities. Some people who upgrade to a Class 4 license are already working for a firm, a volunteer organization, or a church group that needs a driver for a small bus or a distinct vehicle that the organization already possesses.
These employees and volunteers will be able to make a greater contribution to the company they work for by upgrading to a Class 4 taxi driving license. Those aspiring to be paramedics frequently aim to enhance their license to Class 4 so that they can operate an ambulance. Others want to get a Class 4 so they can work as a taxi driver or limousine driver. If you're looking for a Class 4 Driving School In Surrey, give us a call today. Our class 4 driving instructors will help you pass your ICBC Road test on the first go.
Check Out Our Other License Courses Here: