Air Brakes Course In Surrey, BC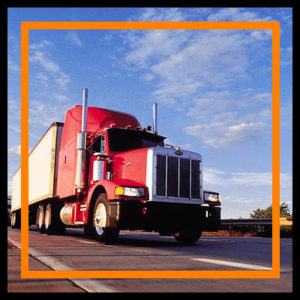 In British Columbia, ICBC requires that students take a 16-hour mandatory Air Brake Course from an approved Driving School in Surrey. To get your first Air Brake endorsement, you must first complete an air brake training course. Road Titans Driving School offers an Air Brake endorsement course, where you'll effectively learn to operate and maintain air brake systems. After completing this course, as a driver, you will have the knowledge and skill to inspect your vehicle's brake system and ensure its road readiness.
Our Air Brake Course in Surrey has been designed to provide drivers with theoretical and practical training required for the air brake endorsement. With our driving instructors in Surrey, you'll learn the basic principles in air brakes' operation to write the exam. Our interactive demonstration of brake component board and hands-on foundation where you know brake plus practical hands-on training and testing on an air brake equipped vehicle.
Upon completing the Air Brake Course from Road Titans Driving School in Surrey, you'll receive a form to take to ICBC, where ICBC will charge a fee for the provincial exam consisting of 25 questions and an additional fee to replace your Drivers License to include the Air Brake endorsement. Our Air Brake program includes in-class training, practical lesson delivery, and an Air brake Knowledge Test. The Air Brake Course will be conducted by authorized instructors and help you gain the knowledge and skills necessary to drive trucks and trailers with air brake systems. Students who experience the Air Brake Course will become familiar with the advantages and important safety precautions that an air brake system accommodates heavy-duty vehicles and how they work.
Get Yourself Enrolled Today!
Our highly interactive classes aim to provide students with the right study material and practical knowledge to help them getting ready for the ICBC Air Brake information test which plays an important role in proceeding onward to a commercial driving license. After completing the Air Brake Course, students usually head to an ICBC Driver Licensing Office and sit for the Air Brake Knowledge test combined with the class 1, class 3, class 4, class 5 and class 7 Knowledge test, depend upon the vehicle they wish to drive.
Check Out Our Driving Courses Here: